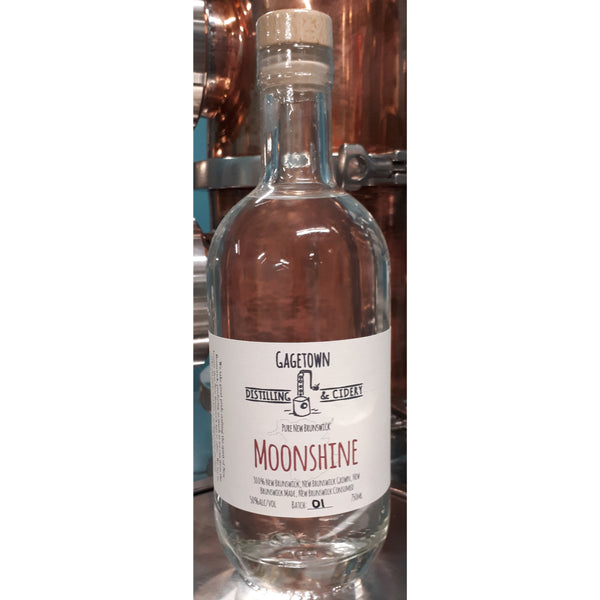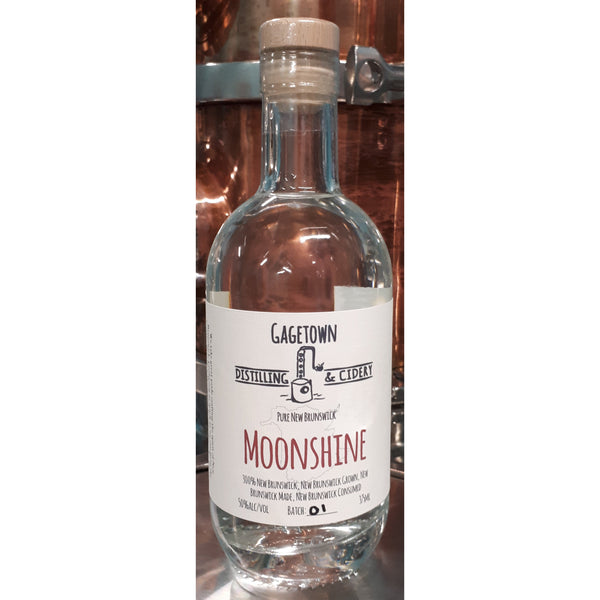 Pure NB Corn Moonshine 100Proof (50% alc/vol)
This 300% New Brunswick Moonshine is made with corn from Centreville, made in Gagetown & consumed in New Brunswick.
We use the sour mash whiskey method to produce this, giving it a rich smooth flavour and a spicy finish.  We stick to Moonshine tradition and sell it at 100 proof (50%alc/vol).