Retail Therapy
What can we say, sometimes getting something new and/ or fun can lift your spirits (pun not intended, but a definite plus). Some people get clothes, others buy a $200 box of chocolate from SOMA in Toronto- but we're talking about YOU here.....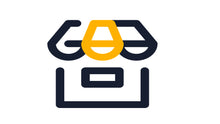 Brick & Mortar
Stop in for a socially distanced visit!
We have a shop! We sell from it!! Depending on what colour COVID phase we're in, you can taste our artisan spirits and cider.. Pre-order pickups also available.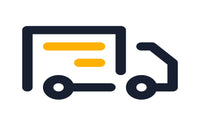 Pick up At Market
It's okay to shop in your pajama pants!!
In the Fredericton area? Pick up your online order at the Fredericton Boyce Farmers Market on Saturdays from 7 to 1. Cut off time is 8 AM Friday.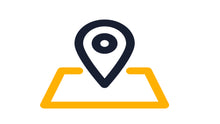 Old School Postal Delivery
We love parcels too!!!
Your order is boxed up, shipped out and the friendly faces of Canada Post bring it right to your door, or they at least drop off a card for you to go get it.....

Stellar Cider!! Gagetown was lovely and so was it's beverage.
Scott C

Sourness that balances the sweet apples typical of a cider. Very light!
Andre D

Great vodka and gin 🍸cheers !
James D

Great products and outstanding customer service.
Mat C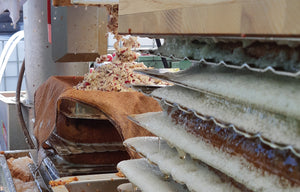 We use real stuff!
Real ingredients, processed by real hands. And backs. Real stuff is heavy!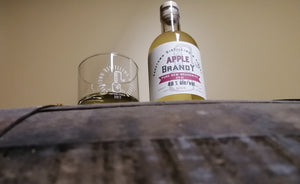 Just relax....
We like to let our booze tell us when it's ready. We let it mellow out until it tastes like we should drink it... If it's apple season, it might chill for a teensy bit longer to get everything picked....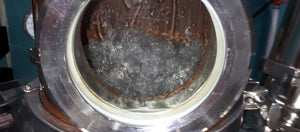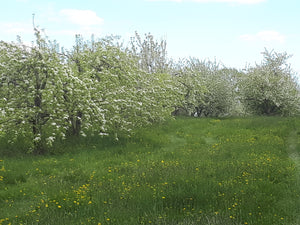 We really like doing things the hard way.

Grow it, taste it, ferment it, taste it, can it, taste it, distill it, taste it.

And then there's quality control....
Where are we??
30 Court House Road, Gagetown, NB
1-844-NBCIDER(622-4337)
info@gagetowndistillingcidery.ca
Winter Shop Hours
Friday & Saturday 11 to 4
Cider Available at the Fredericton Farmers Market Saturdays 7 to 1
Select products available at ANBL, specific locations and products available on the ANBL website